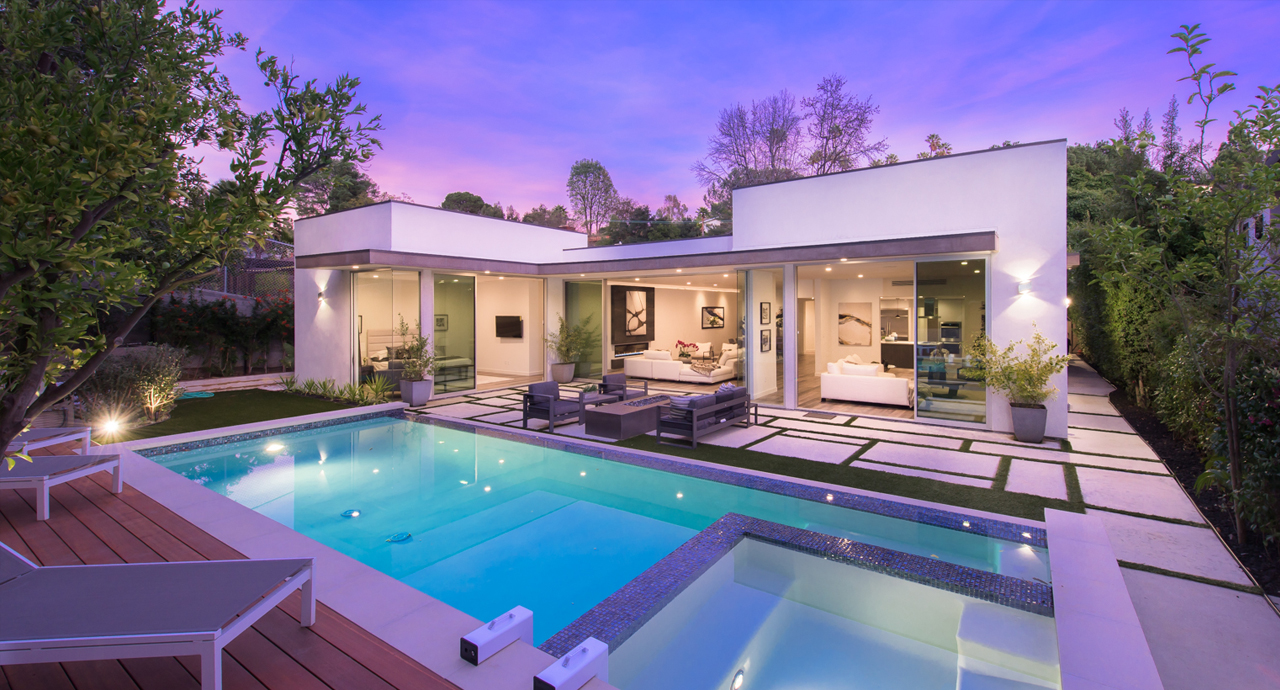 2213 Roscomare
Location: Bel Air, California
Type: Single Family Residence Addition & remodel + Pool
Size: Approx. 821 SF Addition  for a total of 3,367 SF
Client: Nu Find Homes, LLC.
Completion Date:  2019
Roscomare Residence started when our Client purchased an existing residence which was built back in the 50's and tasked us with adding some footage while overhauling the entire existing layout.  Additionally, the Client wanted a completely different "Modern" image for the new house.  atelier Mark Vaghei's team welcomed the challenge!.  "Our first instinct was to open up the floor plan by taking away existing walls and opening the entire back wall to the yard, thereby creating a true indoor-outdoor experience for the potential end user"  Says Mark Vaghei, AIA, Principal in Charge of Design.  As you enter the new house, you have a very expansive view of the large living quarters and through the new sliding glass doors, the view of the yard, pool and the landscaped hillside beyond.  The existing house was practically brought down to the studs and completely re-worked with a new Mater Bed Room addition, new walk-in closets, new kitchen and maids room, and new living, dining and family rooms.  Through the use of high-quality materials, appliances and finishes, a true feeling of modern  but warm luxury living was created.  The exterior of the residence was specified to be Charwood-siding, however to the budget consideration, the Client settled for the good old cement plaster.